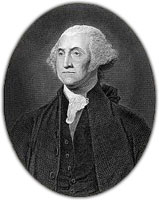 1st President of The USA - George Washington

Inaugurated - First Term April 30, 1789 Federal Hall, New York City

Second Term March 4, 1793, Federal Hall, Philadelphia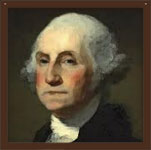 George Washington
1st and Best President 1789 - 1797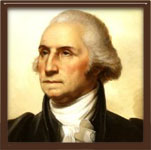 George Washington
Born February 22, 1732 - Died December 14, 1799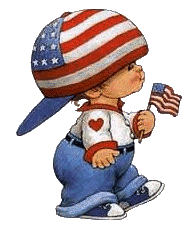 Small child celebrating Presidents Day.

Happy Birthday George Washington on this Presidents Day 2016.
May we never forget to thank you for all you did to secure our liberty. May we never exchange that liberty for free stuff.


American flag - Show your colors on Presidents Day.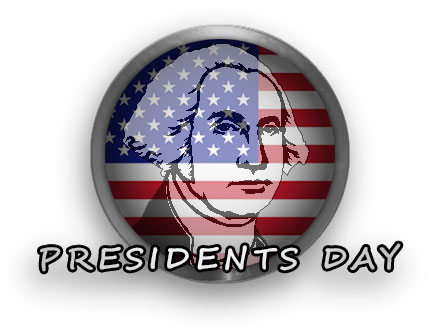 Presidents Day with an American Flag and George Washington.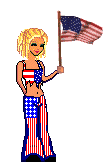 Girl celebrating Presidents Day with an American flag.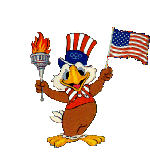 Celebrate George Washington's Birthday!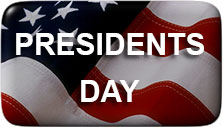 Presidents Day Button
Arbitrary power is most easily established on the ruins of liberty abused to licentiousness. G. Washington - June 8, 1783 (Circular to the States)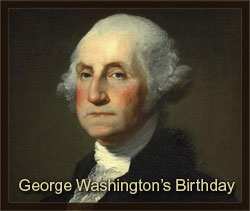 George Washington's Birthday aka Presidents Day. JPEG clipart image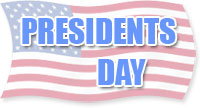 Presidents Day on an American Flag.
JPEG clipart image
In proportion as the structure of a government gives force to public opinion, it is essential that public opinion should be enlightened…Real Patriots, who may resist the intrigues of the favourite, are liable to become suspected and odious; while its tools and dupes usurp the applause and confidence of the people, to surrender their interests.
From Washington's Farewell Address - September 17, 1796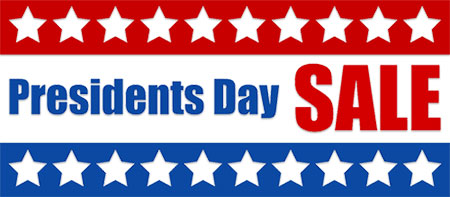 Presidents Day Sale in red, white and blue. You may use this sale sign on your business website or in print. You may not claim to own the image, but you may use the sign.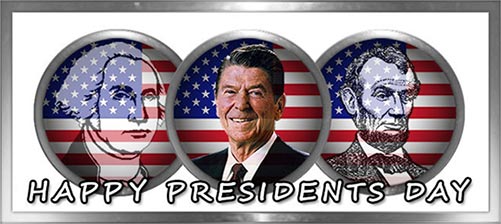 Happy Presidents Day with George Washington, Ronald Reagan and Abraham Lincoln.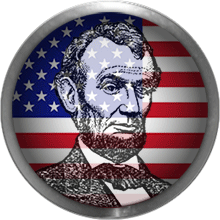 Abraham Lincoln button.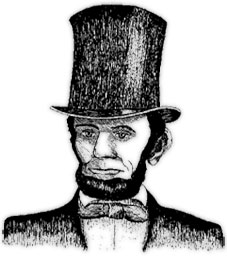 Abraham Lincoln in his top hat.
JPEG clipart image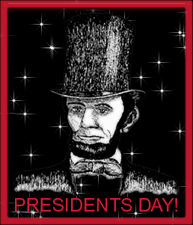 Presidents Day animation with red frame.
Animated gif image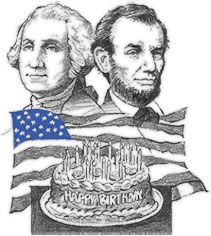 Happy Birthday Washington and Lincoln.
JPEG clipart image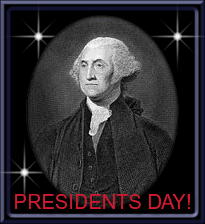 Presidents Day animation with blue frame.
animated gif image